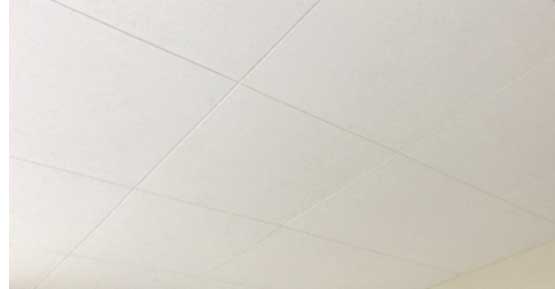 Creates a monolithic look with accessibility.
Random access to tiles is possible as any tile is dismountable.
Can be readily installed on existing T-24 grids enabling renovation.
Provides best protection against fire to the roof structure.
Promotes hygiene due to the absence of spaces between grid and tiles.
Concealed grid ceiling system with Biosafe tiles is highly recommended for Healthcare space.